University of Science and Technology Yemen
The best private university
The University of Science and Technology seeks to provide outstanding educational, research and consultancy services at the local, regional and international levels with a commitment to social responsibility through qualified staff, advanced curricula, and an equipped environment that stimulates creativity, and effective partnerships, all of which contributes to the production of efficient outputs that meet the needs of the labor market and other developmental requirements, in accordance with academic quality and accreditation standards.
Faculties & Underlying Programmes In UST Yemen
A wide range of programmes & specialties in both undergraduate and postgraduate studies.
Research & Publication by UST Yemen
The scientific journals issued by the University of Science and Technology have obtained advanced ranks in the classification of the impact factor of the refereed Arab scientific journals 2020, issued by the annual report of the Association of Arab Universities on the refereed scientific journals.
Journals of University of Science and Technology in Yemen
News About University of Science and Technology in Yemen
حصل الأكاديميان الدكتور محمد الصبري رئيس قسم العلوم الطبية مسؤول برنامج الصيدلة والدكتور بدر الطيار مسؤول برنامج طب وجراحة الفم
read more
University Science and Technology in Yemen's International Partners
STRATEGIC PLAN OF THE UNIVERSITY of Science Technology Yemen
 A participatory and transparent management understanding, the effective and efficient use of resources, performance-based assessment and budgeting as well as the rapid developments experienced in technology and communication methods have enabled The University of Science and Technology to act on its strategic plans that have led to fundamental transformations in the last few years.
Within its framework of embracing an ambitious and long-term strategic plan, the University of Science and Technology, USTY applied the Balanced Scorecard (BSC) approach. Beginning with identifying the strategic goals as per the four dimensions of the BSC, many sub-goals have been branched off from the four strategic goals. Each sub-goal is achieved through the implementation of projects to achieve the goal directly. Indicators were developed to measure the achievement of the sub-goals. The follow-up and assessment mechanism is regularly and continuously implemented according to the BSC instruments prepared previously for this purpose. Through a system of monthly and quarterly reporting from all departments and branches of the University in Yemen, we developed criteria for measuring the implementation and success of the projects on time. Any shortfalls are rectified through corrective action plans.
In order to establish its mission of becoming a leading institute both locally and internationally, USTY has set strategic goals and measurable targets, measuring its performance in line with predetermined indicators and monitor and evaluating the implementation within the framework of development plans, programs.
The University of Science and Technology is now the leading institute in Yemen, offering a total of 45 undergraduate, postgraduate and distance learning programmes in all fields. Equipped with advanced learning facilities, USTY has also been able to run 7 developmental and consultation centres to serve students with aligning interests. The university's research publication work is also well-established, with 5 journals in the fields of medicine, quality assurance, science and technology, talent development and other fields.
God's neighbor
Director of the Mocha Center for Strategic Studies
To whom
Ali Abdel-Khaleq Al-Juhaim
PhD researcher - University of Illinois - Chicago
USA
Dr.. Salah Abdul Malik Ahmed muscles
USA
Dr.. Sami Said Manser
China
Dr.. Ibrahim Abdel-Rahman Al-Shuja
Financial Consultant - Sindi and Batterjee Accountants and Certified Public Accountants
Kingdom of Saudi Arabia
M. Hajj pilgrims
Technical Consultant - Zain Telecom Company
Kuwait
Dr. Abdul Samad Yahya Humaidan
Lecturer in the Department of Linguistics - University of Illinois
US
Dr.. Hamza Abdi
Prime Minister of Somalia
Somalia
Dr.. Nizar Ali Al-Habashi
Temple University - USA Associate Professor
USA
Dr. Tariq Al-Muslimi
University of Bergen Postdoctoral Researcher
Norway
Media Ghassan Salem Abdoun
Hadramout Channel Program Manager
To whom
Dr. Ahmed Ziyad Baqer
Former Minister of Islamic Affairs of the Maldives
Maldives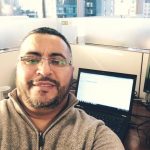 Engineer Mohammed Al-Khatri
Software Engineer Frontier Science Technology & Research Foundation
USA
Consultant Dr. Hassan Abdullah Hassan Thabet
Dispute Settlement Judge - International Tribunal
UK
Eng. Ezz El-Din Al-Hazmi
E-learning portal management system engineer
Malaysia